Building international partnerships
This work supports the Scottish Government's Hydro Nation initiative. Hydro Nation is all about building international partnerships, sharing knowledge and undertaking joint research.
As part of our work with international partners, in 2018 we began supporting Romanian colleagues on an EU project to develop an economic and environmentally sustainable water and wastewater sector.
We worked with three pilot regional water companies in Romania to create an effective regulatory information framework. Our analysts adapted the information framework we use in Scotland specifically for Romania and provided critical in-country support to the companies. We provided training and supported each company to complete and submit the information requested as part of the framework to the Romanian Public Services Regulatory Authority (ANRSC).
We worked closely with ANRSC to review the information that the pilot companies provided. Using this information, we then analysed the Romanian companies' performance in comparison with the performance of Scottish Water and other UK water companies. We also prepared an extensive analysis of the extent of investment required to achieve a sustainable industry in Romania.
This project allowed our staff to build a strong professional relationship with colleagues in Romania. It has been the foundation for the open sharing of knowledge and discussions on common challenges. We have since provided further training and regulatory support in Romania.
Image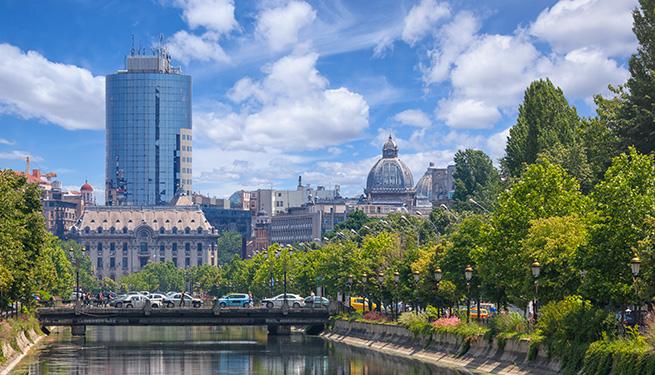 "WICS's experience has been so valuable to us. In explaining Scotland's journey, WICS has given us confidence, courage and the confirmation that we are on the right track – even if we still have lots of work to do.

We have been impressed by the balanced way WICS approaches their role as regulator and the direct way in which they talked about the challenges facing the water and sewerage sector. We particularly appreciated the candid way our Scottish colleagues shared the mistakes they have made along the way – so that we can learn from them.

The WICS team is made up of wonderful professional people who are ready to share their experience and good practice with others. It has been a great opportunity to work with them."

Mihai Dorus, Director General of ApaVital in Iasi, Romania explains his experience of working with WICS
Our short video explains more our Hydro Nation work