"I started working at WICS last September in 2020 and it's been a whirlwind ever since!
I graduated with Joint Honours in Business and Management and Economics from the University of Glasgow. Ultimately, though, the type of degree does not matter as much as your ability to work with numbers and your willingness to learn.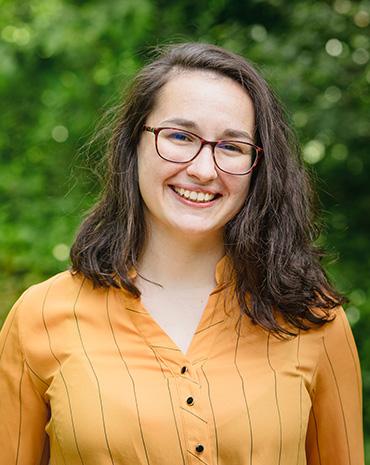 During my 2-week induction, where I met most of my colleagues, I was introduced to economic regulation and became familiar with the different types of work that WICS does. Fairly quickly after that I joined the team working on one of our international projects, in New Zealand, which was a very interesting and stimulating challenge. I was involved in it from (almost) start to finish which allowed me to experience lots of different activities – from liaising with our clients in New Zealand and gathering data, to building models then manipulating that data to create a story. More recently, I've been working on monitoring and analysing Scottish Water's performance.
As for many others, I started my graduate job working virtually and I still haven't met any of my colleagues in person! Although unorthodox, it has been an interesting and certainly a positive experience because everyone is so welcoming and helpful.
A constant saying here is that "there are no daft questions" and that's definitely put me more at ease and made me more focused on learning by asking questions.
Together with the immense support from senior analysts – who allow you to make mistakes and learn from them in a safe space – it's a great environment in which to start your career and develop professionally.
The only drawback to working exclusively from home is, naturally, that there are fewer opportunities for socialising. That said, we do try to set time aside for that, and the senior staff are looking at how to solve this office-wide issue.
All in all, I'm deeply grateful to be working at a world-leading regulator like WICS, where I can learn from such a variety of assignments, collaborate with amazing people, and do meaningful work!"