We are looking for talented graduates to join our team
Join us as a Trainee Analyst from August 2023. 
You will receive a starting salary of £30,734 and will be offered a trainee analyst role following a six-month probationary period and performance assessment. 
About us
As the economic regulator of publicly owned Scottish Water, we work to ensure that the industry is internationally admired for excellence and, through the investment it makes, is sustainable both today and for future generations.   
It is an exciting time to join WICS and to be a part of the important work that we do for customers, communities and the wider water industry. Your analysis will help ensure Scotland's sustainable future as we work collaboratively to transform the industry in the face of key challenges such as delivering net zero emissions by 2040. 
The work we do is highly varied, has a genuine impact and makes a real difference. With wide-raging projects both at home and abroad, each day brings new challenges and opportunities to develop. 
Our analytical team works primarily from home but with regular face-to-face team meetings and brainstorming sessions. This means you can join us from anywhere in the UK but if you are not currently based in Scotland, you will need to travel to central Scotland from time to time to meet in person with our team. You must also be open to living and working internationally to support our international projects. 
Find out more about what we do
About you
We are looking for talented graduates from diverse backgrounds, people with curiosity and drive. 
We welcome candidates with a diverse range of degree disciplines; however, a numerate based degree may be beneficial. 
Our graduates are:   
Analytical problem solvers 
We are looking for strong analytical minds - those who can interpret numerical information in a range of formats. We are looking for people who use creative approaches to solve complex problems. You will need to use compelling analysis and evidence to support decision making.
We are looking for people who have a real sense of curiosity and eagerness to learn.  Much of what we do at WICS involves scanning the horizon for best practice and innovations across industries and sectors.  Our analysts take an active interest in developments that impact regulated industries in Scotland and internationally.  
We need our graduates to demonstrate strong writing and presentation skills. We are looking for people who can communicate openly and challenge constructively. You will need to inspire confidence and trust in others. 
We are looking for people who enjoy working collaboratively in a team environment, supporting others by sharing knowledge and ideas. We employ graduates who listen and learn from others in order to broaden their own knowledge.  You will need to integrate well in a small team. 
We are looking for graduates who can adapt quickly to changing circumstances. We employ graduates who have a positive attitude to change and will look for innovative ways to overcome obstacles. 
The work you will be doing
You will be working on a wide range of projects from day one. This might involve analysing Scottish Water's performance and looking outwards at the performance of other companies and sectors.  Or you might be working with companies and regulators internationally, sharing Scotland's water sector expertise.  Our analysts have recently spent time living and working in New Zealand, assisting the government and water companies on water sector reform. 
You will help develop strategy, carry out economic and financial analysis and prepare briefings for a wide range of stakeholders. Importantly, you will work closely with colleagues at the executive level and senior officials working in the heart of government. 
There will be opportunities to develop technical skills such as financial modelling and data analysis, as well as broader skills such as team working, writing and presentations. As we are a small office you will be able to see the direct contribution of the work that you do. 
Our analysts use their unique experience at WICS to grow and develop their careers – be it through our leadership progression, exciting secondments or as they move on to new employers.  The WICS alumni network is worldwide with former employees taking up their next roles at organisations such as McKinsey, Moody's, the World Bank, IATA, Amazon and the CMA. 
 
Hear from one of our graduates
View our graduate testimonials
Benefits
We offer additional benefits including: 
Learning and development opportunities including MBA funding after 5 years' service
31 days annual leave with an additional 3 days after 5 years' service
Flexible working arrangements
Working from home allowance
Paid leave for volunteering
Eye care allowance
Employee discounts.
Image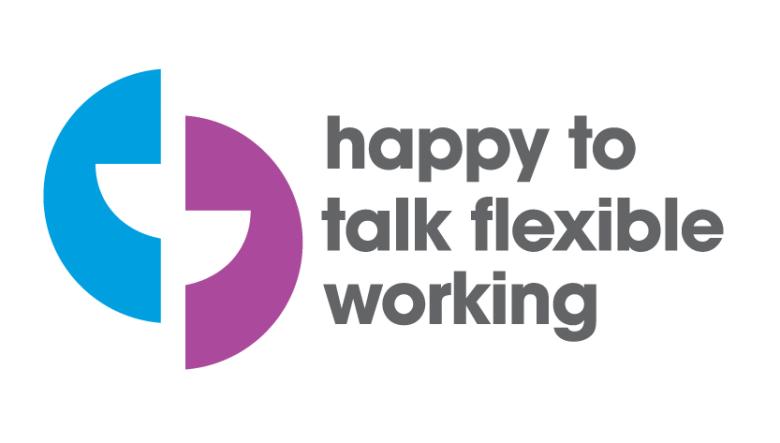 How to apply
You can start the application process by registering an account on our online recruitment platform Tazio. Access to the application form closes at 12pm (noon) on 16 June 2023. You will have 7 days from registering to complete and submit the application form but by no later than the closing date (whichever date comes first). 
After submitting the application form, you will be invited to an analytical assessment. You will have 7 days from receiving the analytical assessment invitation to complete the test but no later than 11:59pm on 18 June 2023. 
Successful candidates will be invited to attend an interview with our analytical team taking place after 18 June 2023 and then to an assessment centre in July. 
Successful candidates can start with us as early as August 2023, however, we are flexible and will ask you to indicate your preferred start date during the application process. Please note, you must have completed your studies prior to your preferred start date. 
Eligibility to work in the UK
All applicants must be eligible to work in the UK at the time of employment. For further details regarding the eligibility criteria please access the UK Government website by following this link: Prove your right to work to an employer: Overview - GOV.UK (www.gov.uk). This position is eligible for a skilled worker visa, further details can be found via Skilled Worker visa: Skilled Worker visa: Overview - GOV.UK (www.gov.uk). 
Equal opportunities policy
We are an equal opportunities employer. We welcome applications from candidates who have a disability and who satisfy the basic criteria. Reasonable adjustments to the recruitment process will be made where necessary to ensure that no applicant is disadvantaged in the process because of their disability.  Please get in touch with our team at recruitment@wics.scot if you would like to discuss this in more detail.